0
Working out with a baby. What stroller to choose?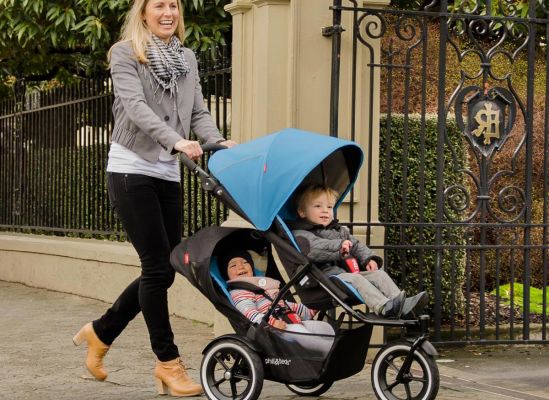 Vacation is a good time to start the adventure with running and with running practices. It happens often during family outings, though, that it seems impossible, one of the excuses being children, especially the younger ones. What to do about it?
Of course we can put being active on hold and wait for the kids to go on vacation, visit grandma, or grow up and become independent. Or we could, which we recommend, bring them along for our workouts.
One of the alternatives is jogging strollers. You can find reviews of jogging strollers (and more) at sweetbabygear.com website. The manufacturers compete in their ideas, upgrades and combining different features. Which gives us the following;
Specialized strollers, typical for jogging (and other sports, like rollerskating). They have relatively very big and thin wheels, very good shock absorbers, are lightweight and jogging with them, once you get a hang of the technique, is really very nice and not much more tiring than by yourself. Sadly, they are relatively pricey. They also don't work out as "strolling" type of strollers, are hard to maneuver when shopping, or to push with one hand.
The so-called 3-in-1 strollers, which means; with the jogging feature, as a bicycle attachment and a regular stroller. At least that's how the manufacturers of these vehicles describe it when encouraging you to buy. Speaking from experience, I can say that this option doesn't work out. The attachments are big, and as strollers for everyday use; when shopping, on public transportation, or by car, they are very impractical. Sadly, even jogging or rollerskating is very exhausting even when the baby doesn't weight much.
The third option is 2-in-1 strollers which is a stroller with a jogging feature. These strollers are equipped with swivel wheels (lockable) usually slightly smaller than typical jogging strollers, as well as other accessories like a shopping basket, or an attachment for a bigger kid. There are also models on the market that can have a car seat or a carrycot attached to them, which makes them definitely the best option, the most cost-effective and convenient one.
We can ensure the baby's safety by only jogging with them in a stroller intended for jogging, while also picking the right (preferably even) surface. On top of that, which is very important, we have to be patient and wait for the baby to be able to sit up unassisted, which is around the 6-9 months old.
A "jogger" is most certainly suitable for jogging together with the child, but there's more. I also recommend it for strolls and trips, as it is lightweight, and the big air-filled wheels will work great on uneven surfaces and, most of all, it is stable and safe when pushed. One obvious benefit for athletic parents is the ability to workout with the baby around, and it's obviously not an easy task to find time throughout the day or strength after taking care of the baby all day... A new family member being born doesn't have to mean giving up on your own sport-related passions. Maybe that way we will develop an interest in active leisure in our child. "Gotta teach them young..."
Rahafur