0
Oh Manchester, so much to answer for
Situated only 3.5hrs from my current hometown of Glasgow, Manchester is one of my favourite cities to visit in the UK. I've lost count of the amount of times I've visited over the years, yet I always seem to find something cool to check out when I'm in town. I'm going to lay out some of my favourite places to visit in the city when I'm there.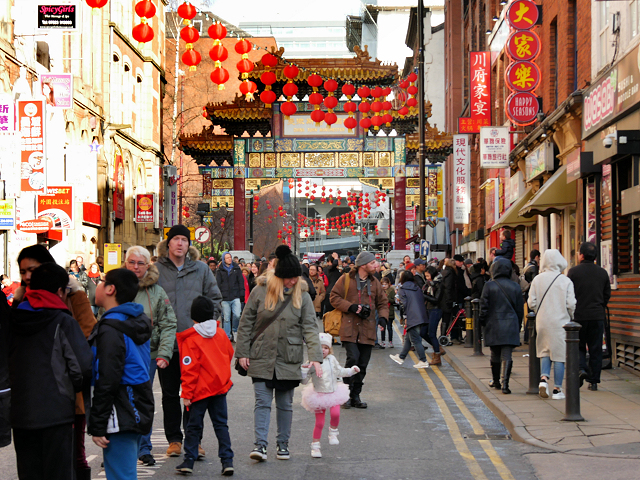 1. I Am Pho, 44 George St, Manchester M1 4HF
Ok, so Manchester's Chinatown is pretty small in comparison to the likes of London. However, it's worth visiting and there's definitely some great food spots to check out. One of my favourites is I Am Pho. I may be a bit biased picking this place as my girlfriend is Vietnamese, but this a cracking wee spot that offers great big steaming bowls of noodles at very reasonable prices. The pho is the obvious choice here, but a personal favourite of mine is the bún bò Huế. If you're looking for a lighter bite, then the selection of banh mi is highly recommended!
2. Oi Polloi, 63 Thomas St, Manchester M4 1LQ
The undisputed mecca of menswear, the Oi Polloi store on Thomas Street is a legendary spot and one that I always try to call in to when I'm in town. The likes of Noel Gallagher and Mani are regular customers, and if you're a fan of that uniquely northern smart big jacket look then you'll love this store. Apart from your Stone Islands and Barbours of this world, you'll also find everything from hikerdelic cool (Patagonia, North Face, Manastash etc.) right up to the cleaner, smarter looks associated with A.P.C and Norse Projects. Even if you're not in the market to spend big bucks on new clothes, the store is always worth visiting for the unique layout and merchandising alone. In the age of a rapidly changing high-street, it's always reassuring to come across a cool physical retail location such as Oi Polloi. The whole Northern Quarter is worth checking out in fact, and many other cool stores (Carhartt, NOTE) are located just a stone's throw from the store.
3. Vinyl Exchange, 18 Oldham Street, Manchester, M1 1JN
I rate cities in the UK on the strength of their record stores. We're blessed here in Glasgow with the likes of record store/venue/restaurant/pub Monorail. Manchester has some equally cool spots as well, and Vinyl Exchange is well worth a visit. Located less than a 5 minute walk from Oi Polloi and nestled in the heart of Manchester's Northern Quarter, the basement of Vinyl Exchange offers one of the best selections of records in the city. There's also a cracking selection of second-hand stuff on offer as well if you're looking to pick up a bargain. If you're looking for something to check out some live music when you're in Manchester, then you get up to speed pretty quick by checking out all the many gig posters and flyers that adorn the store's walls.
Chris