0
5 Things Luxury Hotels Need To Take Into Consideration
Travellers can agree on one thing: if cash is no object, they can go all the way from first class flights to a full-blown everything-in-between itinerary. We like to think hotel accommodations will be grander than we imagine, and this is where Check-in Asia, a hotel marketing firm with bases in Hong Kong, Shanghai and Kuala Lumpur , will agree.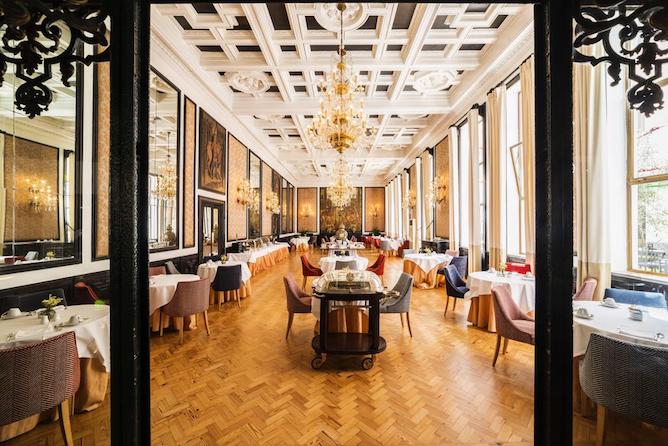 Asia's luxury hotels offer world-class services to guests who want to experience only the very best. From extravagant beddings to fine dining, and perfectly mixed cocktails to superlative spa indulgence, only luxury heritage hotels can offer so much romance, prestige, history, and an undeniable flair that discerning guests aspire to experience and share.
As Check-in Asia hopped from one fine property to another keeping the highs and lows of each residence in mind, the sounds of clinking Champagne glasses echoed throughout the past decade.
So, as Check-in Asia's 10th anniversary year drew to a climax, we reminisced to list our five rants and raves about luxury hotel service.
.
Free unlimited WiFi
Face it: any leisure guest or business tycoon would want free unlimited access to the internet for staying connected with friends or getting some work done. Asian guests expect it fast and smooth running. Unfortunately, not all luxury hotels actually serve the golden ticket to the worldwide web which often mean guests post negative online reviews upon check out.
2. Room introductions
Guests are likely to want to settle in as soon as they arrive after an exhausting journey. With that said, there's absolutely no need for us to be shown room features that we'll eventually discover ourselves after a good rest on soft pillows and feel-good sheets. It would be better to spare guests from this add-on service because nobody wants to be kept away from a much-needed rest upon arrival.
3. Deposit fees and charges
Some in-room features like minibars and phones won't always be used. The fact that our credit cards are usually used to cover what we wanted to get the best out of our stay, it doesn't mean that we appreciate charges for unwanted and unused services. There is a reason why guests look forward to personalization, and that is to avoid being told what we want or must have.
4. Getting some ironing done
While most hotels offer ironing services, we still look forward to seeing an iron and a board somewhere in our rooms (most likely in a closet or wardrobe) to get our own outfits and delicate pressed instead of badgering staff to do it for us. There are clothing pieces that we'd rather attend to ourselves especially when we're "pressed" for time. The pun aside, we still like to test how quickly the task is done after requesting for shirts to get properly smoothed over.
5. Ample amounts of bath products, please!
Luxury usually means guests being treated to more than the normal, but why the tiny bottles of shampoo and conditioner in the bathroom? Expect long manes to drop by and desire a good rinsing, so never skimp on the luxuriant bath products that we look forward to enjoying whenever we make a visit.
Simon